Wine tasting classes in Beaune
You will never look at wine in the same way
In Beaune, capital of Burgundy wines, Sensation Vin offers you wine tasting classes and wine tours.
At the heart of the old town, steps away from Hospices de Beaune, we will receive you throughout the year in our tasting rooms which combine period materials and modernity for unique
wine tasting classes
. Below our tasting rooms, there are Cistercian cellars (14
th
century) where we keep our wines with ideal conditions.
Whether you are a novice or a wine aficionado, don't hestitate to plunge into the fascinating universe of Burgundy wines for several hours or several days ! To understand the complexity of Burgundy wines, you need to take time……first understand wine making methods and tasting techniques, then as you continue to taste, you will progress by awakening your senses ( sight, smell and taste ), calling on your olfactory memory….
Our blind tastings are created from a wide selection of wines selected from small and larger estates from the Burgundy wine region. We offer six tasting programs in small groups (maximum 9 people) ranging from learning tasting techniques of the wines of Burgundy over 1 ½ hours, to a whole day of tasting which will enable you to deepen your knowledge of grape varieties, the work that goes on in the vineyards, wine making and also to taste 20 appellations contrôlées, of which 7 are Grand Cru wines.
If there are 2 of you, you can also enjoy our wine tours in Côte de Nuits and Côte de Beaune. You will discover the vineyards and the different parcels of vines by jeep, and taste the Burgundian appellations, stopping on the tracks winding through the vineyards.
Sensation Vin also has the pleasure of being able to create an entirely personalised offer, in order to satisfy your particular wishes : this includes
wine tasting classes
and tailor made tastings. Before your weekend in Burgundy or your Burgundian holiday, don't forget to reserve your
wine tasting class
or
wine tour
on-line.
We suggest that you plan your class for the beginning of your stay. This will enable you to use your newly acquired knowledge at restaurants or when you visit a wine maker.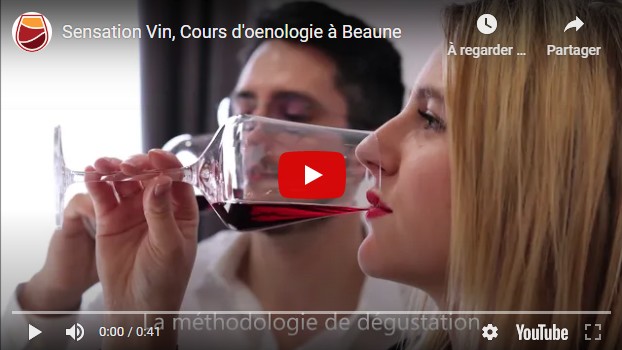 '

Damien has been organizing wine tasting classes for 30 years, Céline for 20 years. They created together Sensation Vin in 2006 to offer a different tasting room dedicated to Burgundy wines, right in the middle of Beaune.
Read more